How would it feel to work in a legal team where your skills and talents were highlighted, you didn't have to turn up to work and perform like a robot, and bringing your whole self to work was actively encouraged?
Can you imagine?
When I think about people who have blazed their own trail, Ehsan Haque is up there with the likes of Howard Stupp (see previous blog). Ehsan is a heavyweight financial services lawyer who has amassed an impressive level of experience from Deutsche Bank and Royal Bank of Scotland to financial tech startups and private equity firms. He has recently been appointed General Counsel to the Amber Group.
Although Ehsan acknowledges he has a "serious career", he is first a music head and has a full life outside of the office. He openly encourages his team to have fun and act like human beings, not mini robots!
Our recent podcast together was bursting with passion and a desire to keep life and work real. In this blog, I'll share three of Ehsan's tactics to help create a vibrant, empowering and radically personalised work culture.
Why going against the grain reaps rewards
Ehsan: "Some legal environments can be a bit dog eat dog and you end up with a strong survival instinct, which isn't the healthiest in terms of building long-term trust and collaboration. I've worked on trading floors for more than ten years and I've seen how people behave. It can be cut-throat and ruthless.
Some hierarchical environments are militaristic and I started to think about how to approach things differently."
Being recognised in the workplace for the value that you add is critical to boosting collaboration within a team, its performance, and being able to retain top talent. People being pitched against each other leads to silo working.
Ehsan shared a brilliant analogy.
Ehsan: "Once you start to see what you can achieve with that collective spirit, it's quite something to behold. Football is a brilliant example of this: if you have a football player and a manager with a great relationship, the player will thrive. If that manager leaves and is replaced by a manager who doesn't like the player, that player starts to lose confidence.
It's fascinating how one new manager can get a completely different set of results from the same group of players. How does that happen? Aside from pure ability, it's got to be something to do with the relationship between the manager and the players. Great management skills can coax brilliant performances out of players."
Ehsan quickly recognised that his seniority enabled him to introduce junior team members who could build and nurture their own working relationships (and shift away from rigid hierarchical working). By empowering his team, they learnt to build their own professional profile and shine (and it was a win-win situation because Ehsan had a bit less work to do!).
Ehsan went on to share three brilliant ways to create a legal team culture where lawyers thrive!
1. Be free to share your gratitude
Ehsan: "When you start giving people autonomy, it's amazing what they can achieve. Often you find that junior lawyers do most of the work and pass it on to a senior person. If you have a terrible manager, they will pass it all off as his or her own. It's not rocket science: if someone is working super hard and you're their boss, thank you goes a long way!
Be aware of what somebody else might be going through if you've asked them to work three long nights in a row. Look out for your people.
If you've had a really bad boss and then you become a boss, make sure you do none of the things that were done to you! I've had some terrible bosses and they have the power to have a very, very negative impact on people's day-to-day lives.
In my world, if you get along with your boss, everybody's happy. If you don't, then you start to realise that you won't get as many opportunities; you'll either stick it out, leave, or wait for your boss to leave."
2. Build trust
Ehsan: "Trust is super important. People are always going to be cynical when a guy like me turns up and says, 'I've got your back; I want you to do all this stuff.' Obviously people think, 'Who is this guy, why should I believe him?' You have to engage to build trust, and that comes through being authentic. People can smell inauthenticity a mile off; they'll think you're full of it!
I remind my team that if they want to improve and create a better version of themselves, they need to be themselves and grow. My team knows that I trust them to do a good job and that mistakes are part and parcel of growing up and learning.
When you build trust, your team really starts to perform; part of that is down to creating the right environment. All I'm trying to do is make their lives easier and help them achieve what they want to achieve."
You'll likely know from my previous blogs that I'm passionate about finding ordinary, everyday tactics to help create extraordinary and more beneficial outcomes.
Ehsan's third secret (not so secret any more!) is so easy to do that you'll wonder why it wasn't always top of Monday's to-do list!
3. Remember to have fun!
Ehsan: "If you give people the breathing space to have a bit of fun, it makes a world of difference! Even if you are in a senior role, you don't need to be completely po-faced about everything.
I'm interested in what you did at the weekend. Let's find out about each other because we're all human beings! You need to have some level of connectivity, and that comes from being human beings, otherwise you end up being like WALL-E [Pixar animation sci-fi film], an automaton; you'll come into work and beaver away, or you can come in and express yourself and build relationships. Building relationships is key to making all of this work!
I've spent more than 20 years playing music in clubs. I don't take myself too seriously. I've made it onto the Lawyer Hot 100 2022 list and it's both 'wow' and quite ridiculous! I'm proud of it but it's as big a surprise to me as to anyone else.
My career is just one aspect of what makes a successful human being; relationships, how you treat people, all the stuff you do outside of work all matter. Work is not the be-all and end-all. Have fun and make work as enjoyable as you can!"
Isn't this all a breath of fresh air? To be treated with respect and recognised as an important part of the team, to be in a team that you can trust, and to be able to have fun while you're there almost makes those excruciatingly long hours bearable! 🤣
If you're a junior lawyer, you might like to flag this blog up to your team leader (or discreetly leave it open on their laptop!).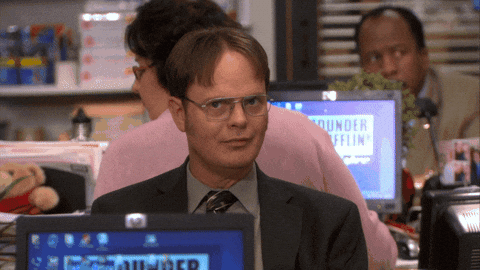 Joking aside, do not underestimate the impact (good and bad) that you have on the lives of the people around you.
If you're hungry for change, why not come and check out the flagship programme that I'm running, FM:Catalyse Leadership Mastermind, for lawyers who want to rip up the rule book and lead on their terms.
And if that's not for you right now, do you realise that by getting involved in the Fuel+Move community you are helping the legal profession become an industry in which people can flourish? The best news is, to breathe life back into you and the legal industry, all you need to do is subscribe to the Water+Air podcast, send me a message or tag a friend who needs to be a part of this movement!
Ehsan Haque
Ehsan Haque has spent nearly 20 years working as in house counsel working for a variety of top tier investment banks , broker dealers , private equity firms and Fintech start ups. After a career in advertising , Ehsan trained at Slaughter and May before working as an equities sales trading / global markets derivatives lawyer for Deutsche Bank , RBS Global Banking & Markets and Nomura where he was part of the senior management team of the EMEA Legal department and led the Equities Legal product coverage for EMEA. More recently Ehsan was General Counsel at two different fintech start up businesses ,including Lendingblock , a crypto currency borrowing and lending platform and prior to joining Amber Group , was Global General Counsel at a private equity firm with 13 bn USD AUM with a focus on Fintech and digital assets. Ehsan also acts as an advisor to a leading Fintech accelerator and was featured in The Lawyer
Hot 100 2022The Lawyer Top 100 of 2021.
Ehsan Haque can be found here:
Parul Patel
Parul is an experienced international lawyer, demanding client, disruptive consultant and thought-provoking non-executive director and board advisor.
She's advised law firms and big global brands like Nike, Speedo and Manchester United, as well as supporting inner-city social change programmes, startups and scale-ups. Fuel+Move is born of her passion to improve interaction with the legal sector and achieve a better experience with better outcomes for its stakeholders.
Parul Patel can be found here: