Have you ever felt tempted to take on an international legal assignment? Do you see it as a whirlwind of adventure and glamour? Have you paused to think how it might be to return "home" after a stint overseas? For so many, the expat adventure can quickly escalate into a personal and professional horror story, and returning home isn't always the safety net we might expect.
In this blog, we're sharing real-life experiences so that you make the most of the opportunity and dodge the often overlooked pitfalls that can turn a wanderlust career into tragedy.
After spending 10 years enjoying a hotchpotch of cultural experiences while working abroad (seven years with Nike in the US), returning to the UK was a shock; I felt like a stranger in my own country. It was hard to pinpoint why.
I found a kindred spirit in Xavier de Ramon (Xavi) who also experienced what we refer to as "repatriation shock". He is legal counsel for MAPFRE and led the legal function in the Asia-Pacific region, returning to Spain shortly before the pandemic restrictions started in Europe. He's also an author (more on that shortly).
Xavi's travels have taken him everywhere, from his native Spain to China, India and Japan, but they've each brought their own level of danger, turbulence and big surprises!
I see Xavi as the legal world's modern-day James Bond, with a good dose of Harvey Specter (lawyer from TV series Suits), Paul Theroux (travel writer) and Stephen King (horror writer) thrown in.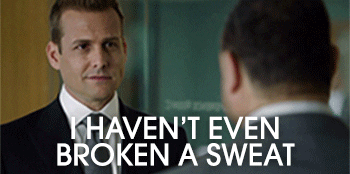 The stories he shares about his career are wildly entertaining and terrifying in equal measure, so if you're interested in taking on an international assignment (or about to go on one), there's plenty of food for thought in this blog!
You can hear our full conversation on the Water+Air podcast.
<